Malaysia is one of the popular destinations for professionals to live and work. In order to work in Malaysia, you must obtain an employment pass (EP). An employment pass is a permit issued by the Malaysian government which grants foreign professionals to live and work in Malaysia.
Types of Work Passes in Malaysia
There are 3 main types of employment passes in Malaysia, issued by the Immigration Department of Malaysia that a foreigner can apply for, which include:
Employment Pass

For individuals who possess specific skill set in a technical or managerial position
Minimum validity period of 2 years
Divided into 3 categories – Category I, II, and III.

Temporary Employment Pass (TEP)

For individuals with a monthly drawn salary of less than RM5,000
Applicable for employees with an employment period of less than 2 years

Professional Visit Pass (PVP)

For skilled foreign worker who intend to provide service to a company in Malaysia on behalf of a foreign company
Usually for a short-term attachment
Issued for a minimum of 6 months
Must not exceed 12 months
NOTE: The type of work pass you are eligible to apply for is dependent on your job type and skills.
These work passes are not considered as long-term passes and will require renewal before the end of the validity period. For foreign employees, you must secure a job offer from a Malaysian-based company and the offer should meet the minimum salary requirement for a successful employment pass application.
All passes are to be sponsored by the employer of the Malaysian company and all the Malaysian companies must be registered with the relevant Immigration Department.
Reasons for Rejection of Your Malaysian Employment Pass
As the Malaysian government has to regulate and ensure that the foreign talents meet the needs of its growing economy, there are strict regulations that apply. Some of the more common reasons for Malaysian EP rejection are:
Incomplete application forms

Records are not up to date

Failure to provide certified copies of documents

Salary profile does not meet the requirements

Skills can be locally sourced

Poor letter of justification by the employer
Appeal to Review Malaysian Employment Pass Rejection
If your application is rejected, your employer may submit an appeal, but the processing time for the appeal would depend on the circumstances and the reason for the appeal. An appeal can be lodged 14 days after receiving notice of the decision for your initial application.
Setting Up a Company Through Employment Pass
The other alternative to working in Malaysia is through setting up your own company and applying an employment pass under the new company. In this case, you are able to dictate the salary bracket that you wish, and overall have more control over your application after employment pass rejection.
Here is an infographic to sum up the main points of company setup in Malaysia: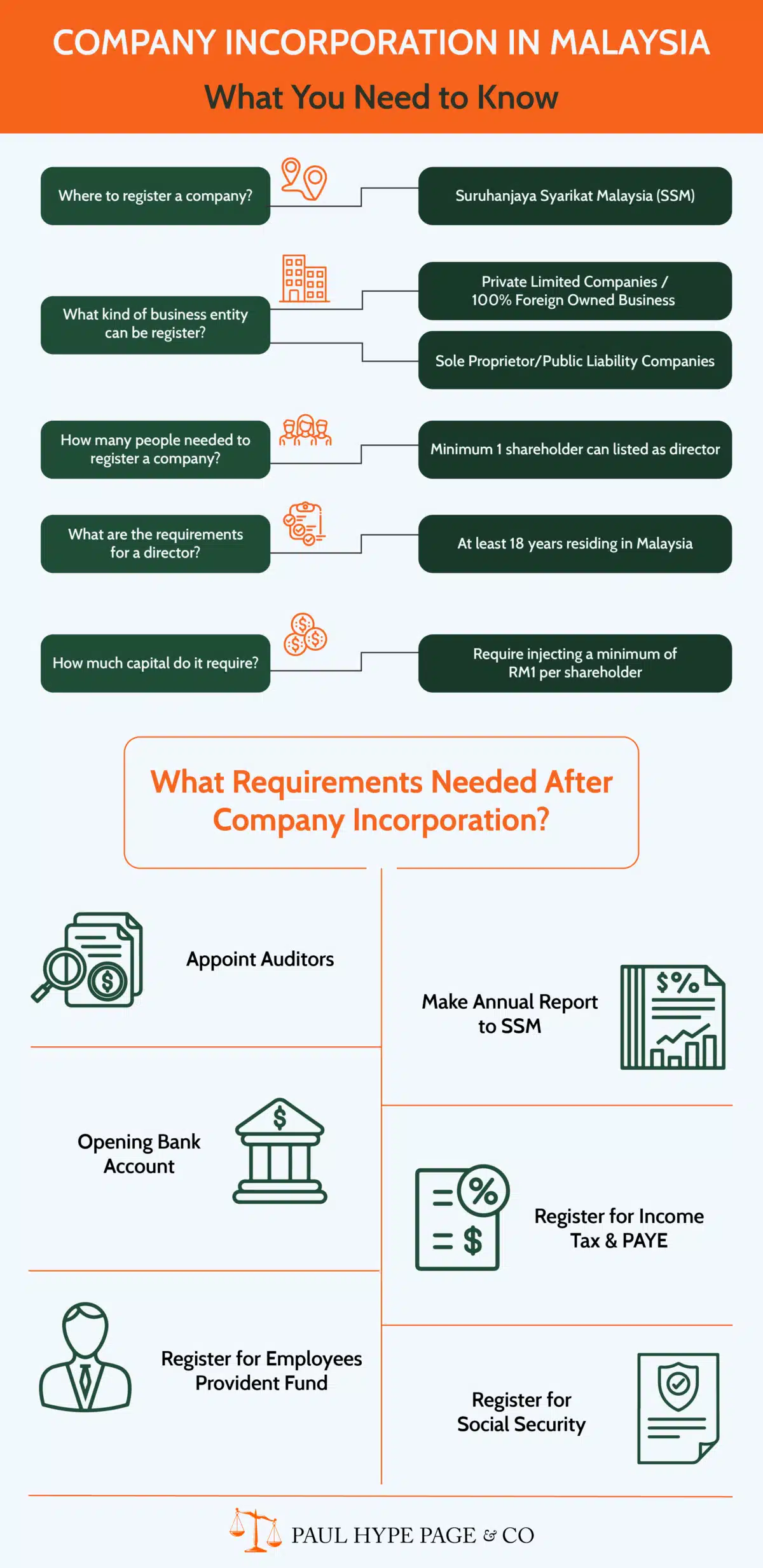 What are the advantages of getting an Employment Pass in Malaysia?
Timothy
2021-09-15T17:24:34+08:00
Aside from being able to live and work in Malaysia after securing your employment pass, some of the advantages include, among others:
Opening of a bank account
Doorway to Permanent Residency
Employee Provident Fund contribution
You can find out more about the advantages in our article here!
How can I do an appeal for my rejected Employment Pass application?
Timothy
2021-09-15T17:23:30+08:00
Appeals must be made through the immigration department, similar to the application process.
Can anyone from any country receive an Employment Pass?
Timothy
2021-09-15T17:22:48+08:00
The current regulations regarding the Employment Pass do not bar anyone from receiving one on the basis of nationality. Anyone who meets all of the relevant criteria may receive it. Therefore, any eligible person from any country may receive an Employment Pass.
Share This Story, Choose Your Platform!