Alibaba, Shopee, and Lazada – do these terms and websites sound familiar to you? Many are setting up companies in Malaysia that are based online, and the reason is simple – the future of commerce is here, and here to stay.
Market Outlook of the E-Commerce industry in Malaysia
Over the recent years, the business world is entering the digital age and Malaysia is not to be left behind.  With influences and the impact of Internet, this is a great opportunity for e-commerce business or online business to thrive in Malaysia.
The e-commerce business is seen as one the fastest growing market segments globally and is not showing any signs of slowing down anytime soon. An online business is borderless and has no limits on how and where you can do the business. In Southeast Asia:
30% of e-commerce transactions are from Malaysia, making it a

$4 billion dollar industry, with a

Compound Annual Growth Rate (CAGR) of over 24 percent in 2021.
Benefits of Starting an Online Business in Malaysia
The benefits of Starting an Online Business are BOUNDLESS.
Let's take an example of Ben.
Ben opens a small online business on Lazada, selling hair products. He is based in Malaysia. Below consists of a comparison of setting up an online business vis-à-vis a physical hair product store set up by Ben:
| Factor | Online Store | Physical Store |
| --- | --- | --- |
| Outreach | Ben is able to sell his hair products worldwide, reaching even consumers in America. | Ben is constrained to only selling his hair products to local consumers in Malaysia. |
| Inventory Management | Ben is able to outsource the inventory management procedures to specialised companies, without any physical store. | Ben has to worry about stockpiling and inventory management in his physical store. |
| Accessible | One can purchase Ben's product from his Lazada online shop no matter the time of the day. | Opening a physical store requires human labour. Especially during the pandemic, stores which are deemed not essential will be closed. This runs the risk of being heavily affected. |
Another essential benefit of online store is Drop Shipping. There are a few types, which we will we going through below:
| Drop-Shipping Type | What is it about | Who can it benefit |
| --- | --- | --- |
| Product Reselling | Having a centralized platform that makes products available for all in one purchase | If you have great depth of knowledge on a particular industry, product reselling can create a one stop shop fit for your expertise |
| Business Extensions | These drop shipping companies collaborate with stores who do not have online presence and aid them in having one | If you have exclusive relationships with such stores, you can benefit from less competition |
| Product Creation | Such drop shipping businesses may opt to bundle certain products together and create an entirely new product line | If you are creative in repackaging, you can meet specific needs of consumers who will pay a hefty sum for it |
Steps to Start an Online Business in Malaysia
1. Research Your Competition
The first step in starting your online business is to do your research and learn more about how to start an online business. Helpful destinations include online forums, market research as well as feedback from peers.
Remember that performing a market research is crucial for any business and most importantly, look at your competitors.
2. Determine your product and business nature
Probably one of the most challenging part is to determine what is it that you want to sell. Every great product starts with an idea. There are different types of online business and there is a need to determine your business nature and what do you want to sell. Some of the examples are as follow:
Physical Products – You may sell physical products like bags or phone accessories through your e-commerce website.

Digital Products – You may sell digital products like an e-Book, which can be done through a promotional landing page.

Services – You may also sell services that you are capable of doing such as photography, through your portfolio website.

Other Business Products – You can sell other business' products and get commission, such as affiliate or reseller.
3. Register your business with Suruhanjaya Syarikat Malaysia (SSM)
An online business needs to be registered just like a regular business. To start your online business legally and valid in Malaysia, you will need to register your business with SSM. Below is an illustration on the steps required:
4. Open a business bank account
It is advisable to open a business bank account in order for you to keep your personal and business finances separately. This is especially important if you are running a partnership where the business is owned by 2 or more people, since there will be a few them having access to the bank account.
NOTE: You don't have to be physically present to open a corporate bank account now.
5. Set Your Online Portal
By now you should probably have a proper idea of what your business is going to be and who are you targeting. After having a proper and legitimate registration of your business, you can now set your online business by getting a domain name and email address.
A domain name is a custom web address that every website must have. After having your business registered in Malaysia, you will be given a unique business registration number. With this, you will be able to register a '.com.my' domain which looks more localised and credible in Malaysia.
Domain Name
Usually, a company-branded email is more credible than a business using a free email account. Having a business email address which ends with '@yourdomain.com can build credibility and trust among consumers.
After getting these done, you can start designing your website. You can use existing built-in web builder with hosting plans or outsource the design and development work to an experienced web designing company or freelancers.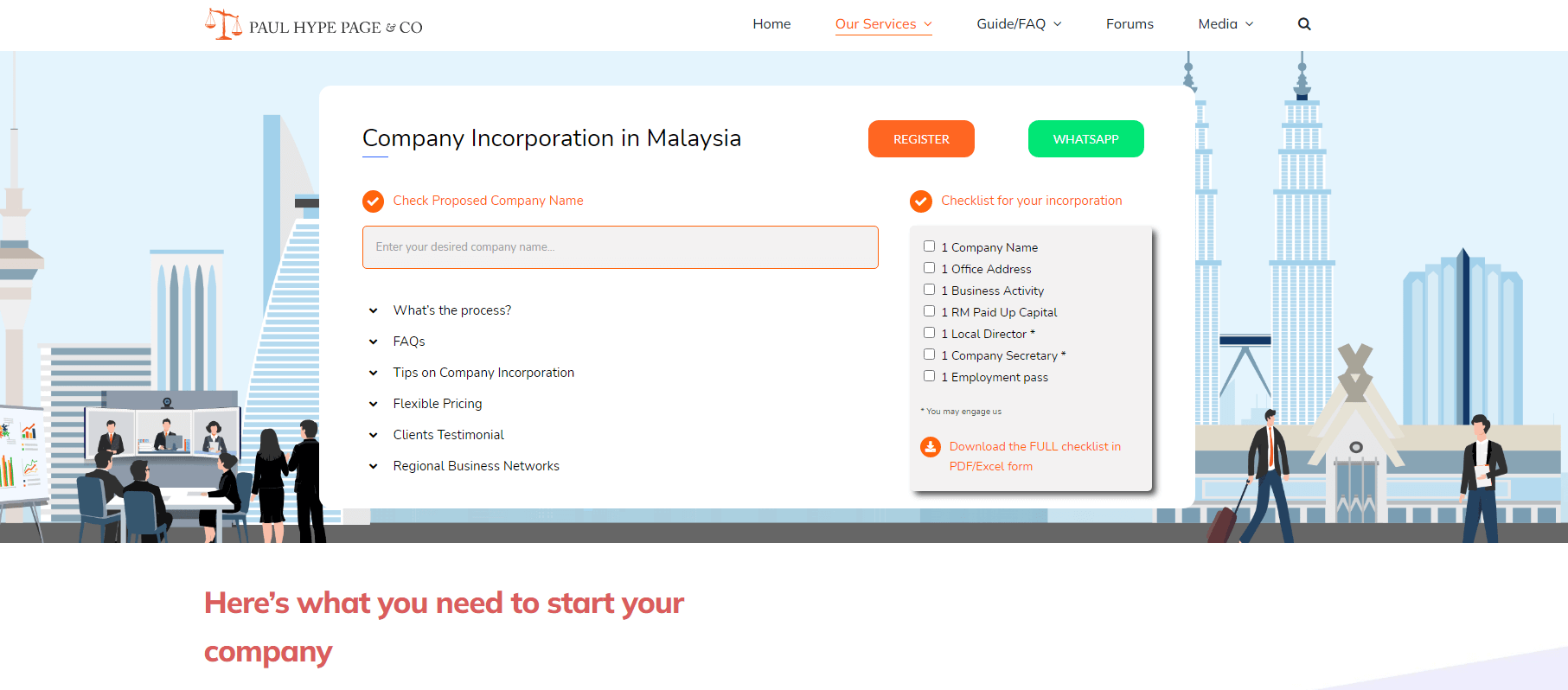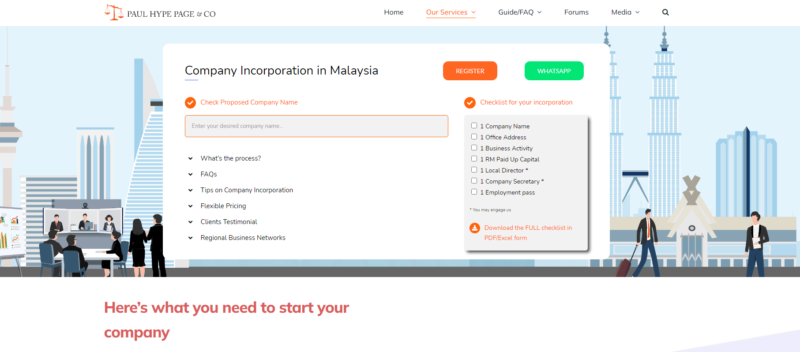 When it comes to content, make sure you have only relevant information in your website and keep it Clear, Simple and Straightforward.
Numerous online payment gateways in Malaysia
There are numerous payment gateways available in Malaysia. Below are just some we have identified for your eCommerce business:
Stripe (Recommended!)

iPay88

Paypal

Eghl

Worldpay
While Stripe is our recommended payment gateway, it is up to each personal preference. Some factors that you should consider when choosing the payment gateway of your choice includes:
eCommerce Platform integration – ensures for ease of payment during checkout and for transactions

Reliability and Credibility – ensures that there will be no fraud and scam involved.

The extent of supported currencies in the gateway – due to the globalisation of eCommerce, one should check first if your intended market's currency is supported.
Summary
Starting an online business can be challenging but has full potential for development as the e-commerce sector provides a wide range of possibilities for all entrepreneurs in Malaysia.
What are the requirements for incorporating a company in Malaysia?
Timothy
2021-10-02T10:13:25+08:00
The basic requirements to setup a Malaysia Company is the same for both local and foreigner:
Can be solely owned by one person – as long as he has a residential address in Malaysia [Must be two (2) at least for public limited Company (Berhad)
Can either register the Company directly at Companies Commission of Malaysia (SSM) counter or appoint a licensed Company Secretary to do on behalf
A minimum paid up capital of MYR 1
Share This Story, Choose Your Platform!