How A Certified Company Secretary Is Appointed & Terminated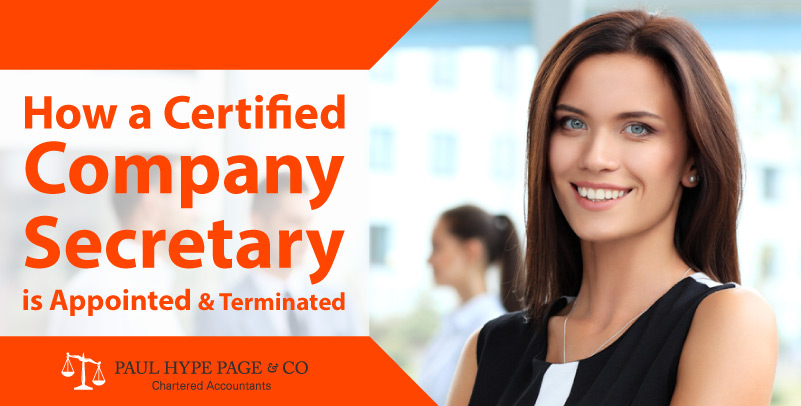 Every company in Malaysia is required to have a company secretary by law. This is a crucial position that is required right from the company incorporation process moving forward and for the rest of the company's life. The company secretary plays a crucial role in the compliance of the company with the existing laws and is the official liaison person for the company to the authorities.
Company Secretary Appointment
The Malaysia Companies Act 2016 allows companies to propose a company secretary at the point of incorporation, or within 30 days of receiving the Certificate of Incorporation. At least one company secretary must be appointed and the registration date of the company secretary shown on Form 49.
If taking part in the incorporation process, the company secretary has to certify and verify the company's documents before they are submitted to the Companies Commission of Malaysia for the purposes of incorporation.
Who Is A Company Secretary?
The term secretary is sometimes confusing to some people. Rather than playing the usual role of an office secretary that involves processing different paperwork, a company secretary's roles are largely related to legal matters.
Corporate secretarial services involve handling the company's statutory books and streamlining procedural legal matters which touch the company. The company secretary is an officer of the company, and as such is involved in different issues regarding Finance, Accounts, Legal Administrations and Personnel Division.
The general job description for a Malaysia certified company secretary  includes preparing the incorporation of the company, handling of public issues including listing of shares and debentures, maintenance of records, registers and minutes of the meetings, remunerations, processing applications for management appointments, inter-corporate investment and loans,  and conducting both board and general meetings. This means that the company secretary is involved in a broad range of legal and procedural matters as per the Companies' Act.
The Companies Act 2016 has demanded a higher standard of corporate governance which means today's company secretary has to handle greater responsibilities than before.