Register a Business in Malaysia: 10 Business Opportunities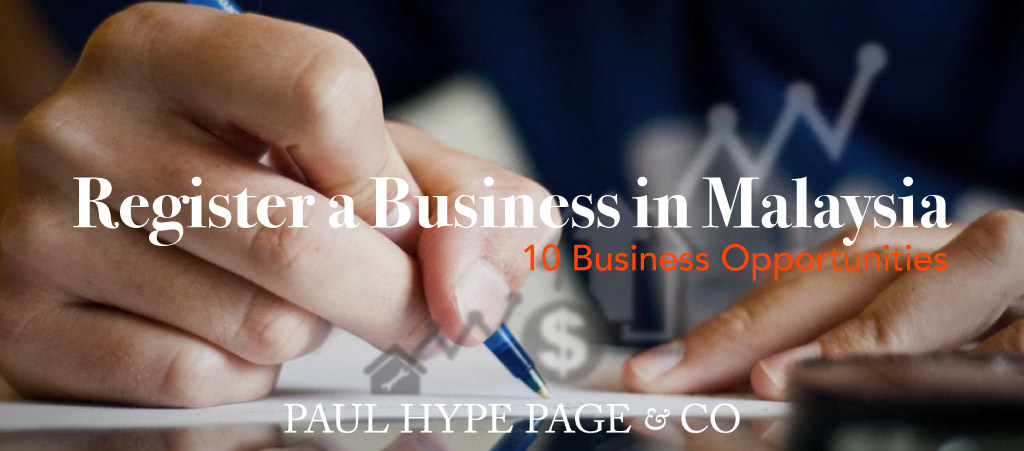 Malaysia has for years been a leading tourist destination. The Asian country has grown in many ways, one of the most notable being economically. Malaysia has however been put on the world map for something far greater; its flexibility and ease in allowing foreign investment in the country. You do not have to be a local to have a local business in Malaysia. In fact, currently, a lot of high-ranking business in Malaysia are owned and run by foreigners.
The decision to start a business in Malaysia would therefore be a very prime and lucrative one. However, in a country that has seen great business dominance in almost all fields, the choice of business to set up could be a very difficult one. Rest assured that in any field that you decide to venture, you will no doubt encounter stiff competition. As such, before making the critical decision on the type of business to set up, you need to first, make some vital considerations.
Factors to consider
Paul Hype Page & Co, established in 2008, a Full Practicing Member of Institute of Certified Public Accountants of Singapore (ICPAS) and also registered as a Public Accounting Firm with Accounting and Corporate Regulatory Authority (ACRA). We offer consultancy services relating to Singapore Company Incorporation, Accounting, Auditing, Taxation, Immigration and related compliance services.
Which Stage of Business Are You At?
HELIOCENTRIC PTE. LTD.
— Nayagam Zora
Another Successful Company setup with Employment pass.

Happy Client, Zora, HELIOCENTRIC 
Zora started her career in media production …