Want to set up a company in Malaysia? 8 key tips are the answer to successful company incorporation. Follow these keys and establish a business in no time.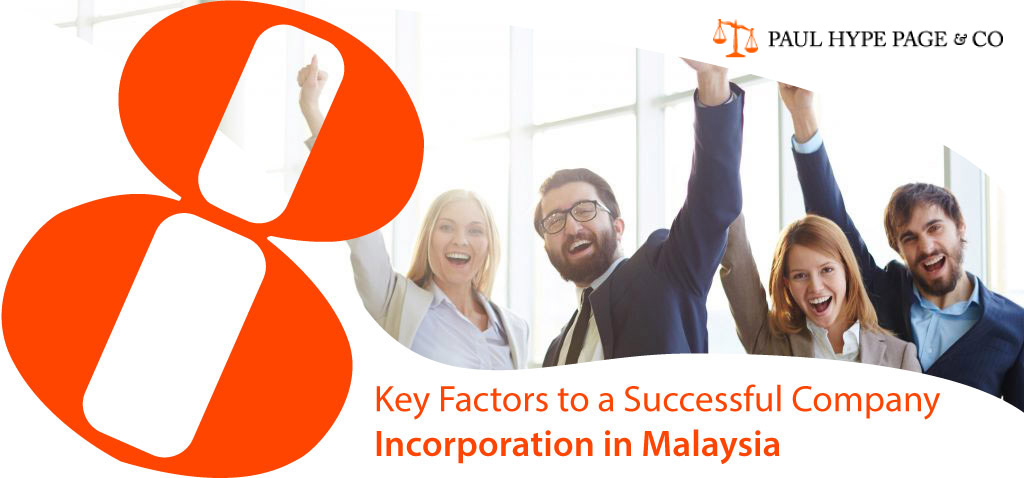 Starting a business in Malaysia can be rewarding as well as challenging. The booming economy is an attraction for anyone seeking to tap into the 600 million strong ASEAN market. Malaysia is a top investment destination for a few reasons including few bureaucratic procedures and a low corporate tax rate.  However, if you are seeking to establish a company in Malaysia be prepared for competition from the vibrant business community.
To succeed in the highly competitive Malaysian market, you can adopt the habits of successful ventures.
Why invest in Malaysia?
Malaysia has been listed as one of the best places to do business in the world.  It is attracting many foreign investors for several reasons:
Strategic location – Malaysia is at the geographic center of the ASEAN economic region which has over 600 million people and a combined GDP of $2 trillion
Political stability – Malaysia is a stable democratic country with an independent parliament, judiciary and administration committed to economic growth
Ease of starting a business – Only 3 procedures are required taking a period of 5.5 days
Friendly tax rate – Corporate tax rate is at 25%, lower than Japan, Australia, and Brazil
Business friendly- Malaysia is the 18th most friendly place in the world for business.

Adopt the 5Ps
The mantra of the 5Ps stands for Being Passionate about selling the right Product at the right Place at the right Price using the right Promotion. How do these P's relate to one another?
Passionate – You have to believe in what you are doing. Being passionate keeps you moving forward in the face of challenges.
Product – Your business has to meet a felt need. This means being relevant to the market you are targeting. Working to make your product offer added value over the competition will set you apart and grow your brand.
Place – Your business' location makes a big impression. Trying to start a finance consultancy on the wrong side of town will not help you pull customers.
Price – You may have the right product but ask the wrong prices for it. This is also related to the place you are selling your product from. If your immediate customers cannot afford the product, it will not move, so having the right place is a make or break issue.
Promotion – How do you make your target market aware of your product/service? You must adopt the right media to pass your marketing and promotion messages. This also involves choosing the right message for your target market.
Develop a Concept
When starting a business in Malaysia, you must have a concept that will help you make a mark in the market fast. If you brand your business as a top end clothing retail store, stick to it and ensure that you avail only the top labels from renowned brands. If you are a low cost coffee bar, stick to keeping prices affordable. The concept is what your customers come to know about you. Once you change your business concept, your target market changes, so stay consistent.
Plan Efficient Operations
Efficiency in operations makes a huge difference to your bottom line. You will have to go over your business operations to streamline whatever is not efficient. If you are starting a coffee shop, go over your supply chain right up to the customer's cup. Does the coffee arrive on time? How is it stored? How does the staff handle a crowded session?  What is the response when a customer is not satisfied? These are some of the questions you can apply to any part of your business. Your efficiency will make a huge difference in your profitability over time.
Humility and Understanding
You cannot conduct your business in a vacuum. You need your employees, suppliers and most importantly your customers. Your employees work for long to make your business successful. Try to understand their personal issues and be helpful and assist where you can. You will also need to treat your suppliers with understanding as they can be the weak point in your business operations if not treated well.
The customer is king. Listening to your customers can tell much about how well their expectations are being met. The customer will challenge you to keep improving your product/service. This is very crucial in building and maintaining a loyal customer base.
Build a Good Team
You are only as strong as the weakest link in your business. You need a good team behind you to grow the business. A strong team will not relent when the pressure is high or when the business is facing challenges.
You will need a team that understands your business concept and shares your philosophies. By having the right people behind you, you can pull in one direction for accelerated business growth.
Have Priorities
Make a list of priorities so that you can deal with issues as they come up and clear them before they become hindrances. If you are starting a business in Malaysia, be prepared to deal with company incorporation as a priority.  After getting the certificate of incorporation, you will need to move to the next priority which is acquiring the permits and licenses needed from federal, state and local authorities.
There will always be issues needing your attention so you should have a way of prioritizing the tasks to improve efficiency.
Steps to Incorporation
Steps to incorporation
Establishing a company in Malaysia is relatively easy as the regulations have been made flexible by the new Companies Act 2016 that went into effect this year. You simply have to search your suggested name with the Companies Commission of Malaysia (SSM) and apply for the  registering of the business name when it gets approved. A certificate of incorporation is issued in less than 15 working days.
Requirements to set up a private Sdn Bhd company are easy to meet. There needs to be at least one shareholder residing in Malaysia. The shareholder can also be listed as the sole director in effect meaning a private limited liability company can be opened by one person.