8 Key Factors to a Successful Company Incorporation in Malaysia
Starting a business in Malaysia can be rewarding as well as challenging. The booming economy is an attraction for anyone seeking to tap into the 600 million strong ASEAN market. Malaysia is a top investment destination for a few reasons including few bureaucratic procedures and a low corporate tax rate.  However, if you are seeking to establish a company in Malaysia be prepared for competition from the vibrant business community.
To succeed in the highly competitive Malaysian market, you can adopt the habits of successful ventures.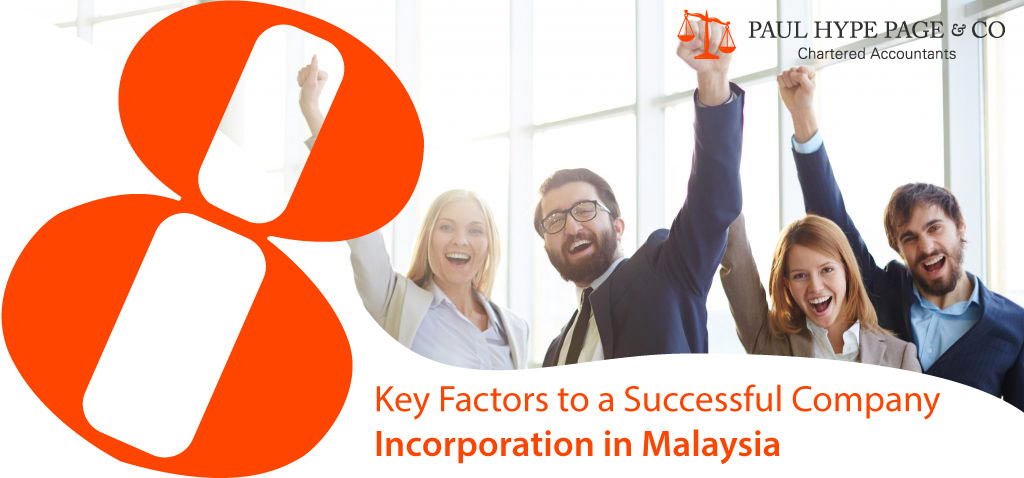 Why invest in Malaysia?
Malaysia has been listed as one of the best places to do business in the world.  It is attracting many foreign investors for several reasons:
Strategic location – Malaysia is at the geographic center of the ASEAN economic region which has over 600 million people and a combined GDP of $2 trillion
Political stability – Malaysia is a stable democratic country with an independent parliament, judiciary and administration committed to economic growth
Ease of starting a business – Only 3 procedures are required taking a period of 5.5 days
Friendly tax rate – Corporate tax rate is at 25%, lower than Japan, Australia, and Brazil
Business friendly- Malaysia is the 18th most friendly place in the world for business.